While SwimWest is temporarily closed for COVID-19, we have been busy creating our Online Connections.  You will find tips on dry land swim skill exercises, child yoga, bathtub baby swim ideas, storytime, water safety tips, CPR and first aid, plus much more!  Check-in here or your parent emails for updates. 
SwimWest Swim School is a Year-Round, Child Friendly Aquatic Safety Program in the Madison area. Our pool water is a warm 90 degrees and the air temperature is 92 degrees to keep children comfortable in and out of the water.  For over 30 years, our local, family owned and operated business has provided a top quality, internationally recognized, Learn-to-Swim Program to thousands of children and adult swimmers. Our swim lessons build confidence, teach water safety skills, and allow children to build physical, social and mental benefits for a lifetime of fun. Visit our Frequently Asked Questions for more information.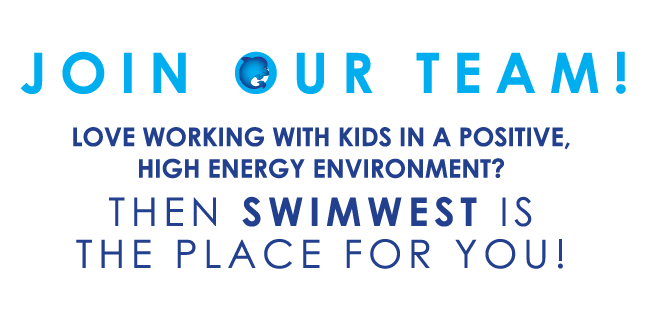 Elise C - 5 Stars
My daughter has been swimming at SwimWest since she was 6 months old. She is now 3 and absolutely loves her lessons! The staff is always extremely accommodating with scheduling and makeups. My daughter has enjoyed every instructor she has had and is learning to be a confident swimmer. Thanks, SwimWest for creating a safe environment for my daughter to learn this vital skill!
Tara Ingalls - 5 Stars
I absolutely love that safety comes first with this swim school. Their instructors are also highly trained, caring and really great with kids.
Susan J - 5 Stars
My daughter sobbed during lessons at other pools, but she spent her entire first lesson at Swim West smiling! She can't wait until her next lesson!