Earth Day is fast approaching and we are here to share some of our favorite ways your family can get in the spirit – from simple tips on saving energy to activities your whole family will enjoy!
Here's a list of some of our favorite Earth Day activities!
Take a Nature Scavenger Hunt. Kids love exploring and there's no better way to showcase the natural world than by getting outside and enjoying it! Make your walks extra special by printing out a "scavenger hunt" and work together to cross items off your list! There are a ton of free printables online, but here are a couple we really like: Nature Hunt, Earth Day Scavenger Hunt Printable
Pick up Litter. While it might not be glamorous, kids are great at helping pick up litter. Make it fun by letting them create their own Litter Bags before you go, and maybe bring a special picker-upper to help grab trash as you go.
Make "Earth" snacks. How yummy are dirt cups? Kids love them and they are a cute way to bring a little "nature" into snack time.
Read a book about the world. There is SO much world out there – check out a book from the library about the oceans, volcanoes, forests or foreign countries. The more you can teach your kids about the beauty in the world, the greater their incentive to take care of it.
Join a local Earth Day Event. There are a number of fun, family-friendly Earth Day events right here in the Madison area. Here are some great options for getting out of the house and celebrating Earth Day!
And don't forget – there are tons of little things you can do all year round to help our environment! Here are a few simple actions that make a BIG impact:
Turn off lights when you leave a room
Take showers instead of baths
Walk, bike or carpool when possible
Replace old lightbulbs with energy efficient options
Plant a tree
Use reusable shopping bags
Unplug items when they're not in use
Recycle!
Do you know of other Earth Day events happening around Madison? Do you have other simple tips for helping our Earth? Let us know in the comments!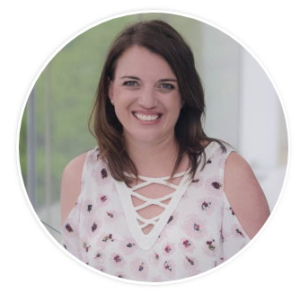 Betsy Stern
Betsy is a mom to two sassy, spunky and spirited kiddos and wife to an adventurous, soccer-loving Chemist named Noah. She is originally from the Chicago suburbs but has bounced around the world with her husband before landing (hopefully permanently!) in Madison. Her first child, Jackson, was born in Germany during their two years living abroad. Betsy loves exploring new cities, donuts (any kind, anywhere) and being a stay at home mom. She is currently in school with plans to become an Occupational Therapist.
SwimWest.com