Ah, toys. If you are anything like me, toys are both a blessing and a burden. From broken or lost pieces to long-forgotten "must-have's" that are gathering dust in the bottom of the toy bin, toys often have a short shelf life. There are tons of amazing toys out there that my kids consistently play with (hello Legos!) but a lot of the items they circle in the Target Wish List Catalog will end up in a garage sale (or worse!).
Cue "Experience Gifts".
This trend of gifting activities isn't new but it's definitely becoming more popular, and we have some great options here in the Madison area. From tickets to Badger games, movie gift cards, jump passes to a trampoline park or open swim passes at SwimWest, there are creative, kid-approved options aplenty.
Here at SwimWest, we have put together 5 Gift Packages that are both kid AND parent friendly! And don't forget – our gift bundles make great gifts for adults, too! Share the love of swimming with a friend, teacher, parent or neighbor!
Happy Shopping!
1. SwimWest Lesson Bundle | $217.50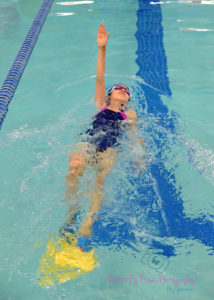 This package is great for any level swimmer, from beginner to advanced! This bundle includes the following, all tucked inside a cute SwimWest tote bag! (Total value: $281.50)
10 Swim Lessons (levels Little Snapper-Sharks)

3 Family Swim Passes ($45 value)

SwimWest Tote

SwimWest Towel ($18.99 Value)
2. SwimWest Parent-Tot Bundle | $177.50
Start your littlest swimmers early with a set of Parent-Tot classes. Let your child adapt to the warm water while he/she kicks, splashes and plays. (Total value: $241.50)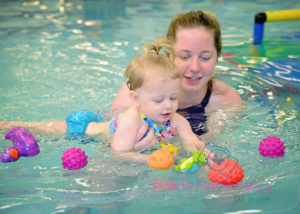 10 Parent-Tot Classes
3 Family Swim Passes ($45 value)
SwimWest Tote
SwimWest Towel ($18.99 value)
3. SwimWest Family- 10 Punch Pass Bundle | $65
Wisconsin winters are LONG – take advantage of our warm water pool and let your kids get their wiggles out with this discounted Family Swim Pass. (Total value: $85)
10 Punch Family Swim Pass
SwimWest Tote
4. SwimWest Lap Swim- 10 Punch Pass Bundle | $55
Kick start your fitness with lap swimming in our warm water pool. For a discounted rate, enjoy 10 lap swims. (Total value: $70)
10 Punch Lap Swim Pass
SwimWest Tote
5. SwimWest Water Fitness- 10 Punch Pass Bundle | $70
Check out our group water fitness classes – a great way to stay active this winter! (Total value: $84)
12 Punch Water Fitness Pass
SwimWest Tote
Can't decide? We also offer gift certificates that can be tucked into stockings, cards or gift bundles! 🙂