Summer has arrived, and with it, popsicles, dirty feet, snacks galore, park visits and trips to the pool! What better way to celebrate the special dad in your life than by spending time at one of our amazing Madison-area beaches, pools or lakes? Here are some fun ideas for making a splash with dad this weekend – and a few of our favorite spots to check out!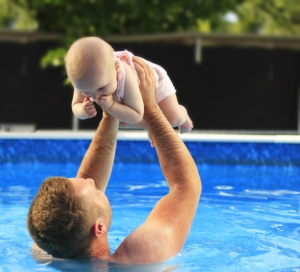 Hit the Beach
We are so lucky to have access to beautiful lakes here in Madison. Take a picnic and spend the afternoon enjoying the sparkling water and warm sand. Beaches are typically staffed by lifeguards and are FREE to visit – making them a low-cost option for swimming with your family. You can also bring pool rafts and your little ones can wear life-jackets or puddle-jumpers (not usually the case at the public swimming pools). Just make sure to check the local water quality report before you go.
We recommend:
Family friendly beaches include Vilas Beach (this is fun to combine with a trip to the zoo!), Tenney Park and Bernie's Beach. Check this list from Madison Moms Blog for more family-friendly options!
Take it up a notch:
Have a sand-castle building contest (decorate with seaweed, sticks or stones!)
Bury dad in the sand
Create a boat run – dig a canal, fill it with water and send a little plastic boat down the "river"
Look for fish (there are often little minnows swimming around if you look carefully!)
Play beach mini-golf (grab a cheap set of plastic clubs and dig holes in the sand for the balls)
Beach scavenger hunt (make a list of beach-specific items to find – sunscreen, plastic shovel, life-guard, etc)
Go for a Ride
If dad prefers to be ON the water, rather than IN it, try renting a kayak or stand-up paddle board and float around the lake for an hour or two. There are also drop-in pontoon boat rides available through MSCR on Tuesdays/Thursdays/Saturdays for just $5!
We recommend:
Try renting a kayak or canoe from the UW union terrace, or take a family out on a duck paddle boat at Lake Wingra.
Take it up a notch:
Take the whole family out at once on an 8-person paddle board or a water-mat from Wingra Boats and laugh yourselves silly as you try to navigate the water as a team.
Pool Party
Sometimes the best way to cool down on a hot day is to splash in the pool. With tons of local pools to choose from, take the family and enjoy a day poolside. With life-guards, diving boards, concession stands and bathrooms, it's hard to beat a day at the pool.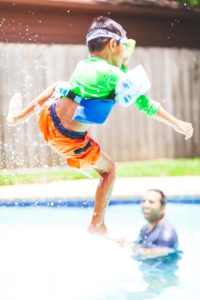 We recommend:
Both the Goodman Pool or the Middleton Public Pool are great family-friendly choices, but there are SO MANY to choose from in the Madison area. Check out this list for more options.
Take it up a notch:
Deep Sea Treasure Hunt (bring some coins, rings or small pool toys and dive down and see what you can bring to the surface)
Play FISH (like PIG in Basketball, each person does a trick and the next tries to replicate it. For example, one person might do a hand-stand for 10 seconds and the second person has to try to do it, too. If they don't, they get a letter.)
Obstacle Course (Have them start by doing a cannon ball, then backstroke to the other side, then a somersault, etc).
Simon Says (SO much more fun in the water! Simon might have you blow bubbles, jump in the water, do a somersault or dive for rings)
***
There you have it! I hope these ideas give you some inspiration to get out and make a splash this weekend and beyond!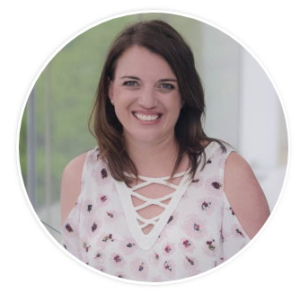 Betsy Stern
Betsy is a mom to two sassy, spunky and spirited kiddos and wife to an adventurous, soccer-loving Chemist named Noah. She is originally from the Chicago suburbs but has bounced around the world with her husband before landing (hopefully permanently!) in Madison. Her first child, Jackson, was born in Germany during their two years living abroad. Betsy loves exploring new cities, donuts (any kind, anywhere) and being a stay at home mom. She is currently in school with plans to become an Occupational Therapist.
SwimWest.com