Vote now in our annual pumpkin decorating fundraiser!
Order online for pick up of our SwimWest Merch and Gear 
Small Group and Private lessons Available
Click here for availability in our Family Splash & Plays.
Check out our MASK and health and safety updates in our facility by clicking here.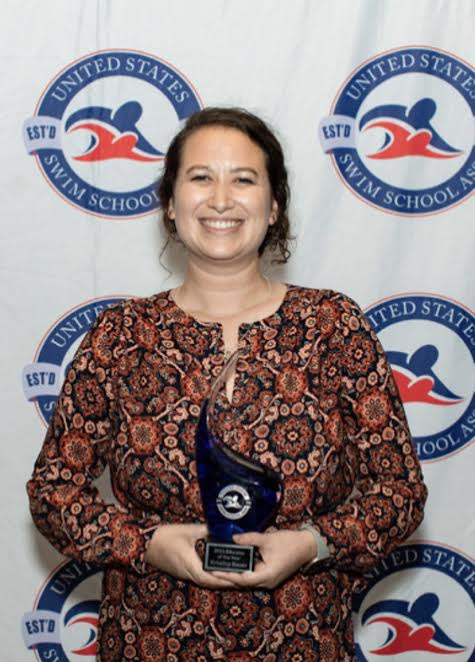 Congratulations to Kristina for winning the 2021 Educator of the Year Award from the United States Swim School Association. Kristina's dedication to her team and her students is unmatched, and she strives to bring excellence to every task she sets her mind to. Her care for others and heart for service make her a standout member of the SwimWest team and the community she serves. We are honored to work with and learn from her! 
SwimWest Swim School is a Year-Round, Child Friendly Aquatic Safety Program in the Madison and Fitchburg area. Our pool water is a warm 90 degrees and the air temperature is 92 degrees to keep our swimmers warm in and out of the water.  For over 30 years, our local, family owned and operated business has provided a top quality, internationally recognized, Learn-to-Swim Program to thousands of children and adult swimmers. Our swim lessons build confidence, teach water safety skills, and allow children to build physical, social and mental benefits for a lifetime of fun. Visit our Frequently Asked Questions for more information.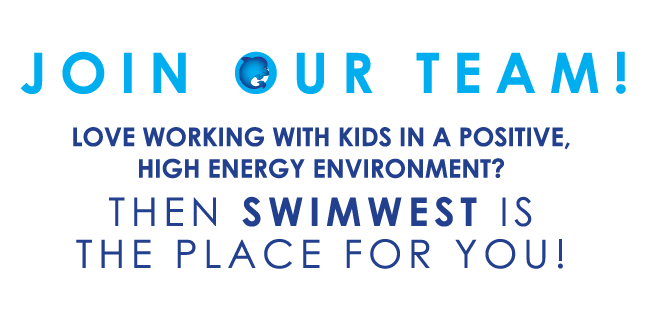 October is already one of my favorite months of the year (crisp apples, brightly colored leaves, fresh, cool air...what could be better?!) but it is also host to "Random Acts of Kindness" day. Technically this day is celebrated on October 5th, but I truly believe it...