As the holiday season ramps up and I find more and more packages arriving at our front door, I realize (as I do every year) that we have a LOT of stuff. Staying on top of clutter and excess items can be a never-ending job. My kids are constantly growing out of clothes, shoes, books, toys and games. It's so easy to stuff an old toy into a toy bin and forget about it…until that toy bin begins to overflow. And it's easy to toss old clothes back into a drawer, but then the drawers fill up, too. In today's world, stuff is everywhere, and it just. keeps. coming.
So this year, I'm determined to find new homes for all the *stuff* we no longer need. I'm not talking about garbage, junk or other stuff that literally no one would want. I'm talking about gently used clothing, a toy that was barely played with, games that have all the pieces in good working order and legos with all the pieces and instructions. I want to pass along items I think other people would want, and I'm pretty sure no one wants more junk.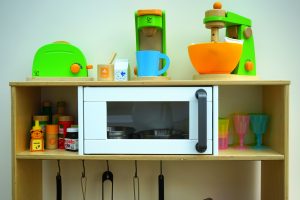 Here in Madison we have a bunch of great options for donating used, good condition toys, books and games. If you find you're bursting at the seams after the holidays, check out these local spots that will help your donations find new homes.
In addition to the places above (which are definitely not an exhaustive list of places you can donate), you can check with your child's school or daycare to see if they need any gently used toys or books. Another great option is joining a Buy Nothing Group, which gives you the opportunity to "gift" someone something you no longer need. It's such a great way to pass along an item someone else would enjoy! We have several Buy Nothing Groups locally, and you can search for the one closest to you on Facebook.
If you know of any other great local places that accept used toys/books, please share! Thanks for keeping as much as we can out of our landfills!