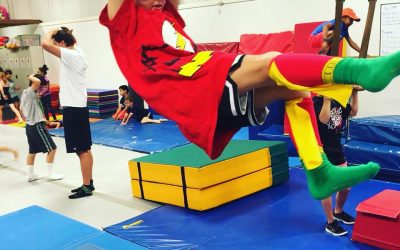 As we march head-first into the holiday season (complete with our very first snowfall last week!), you're probably either a. Thrilled or b. Over it. This year has been A LOT, and you'd be forgiven for wanting to fast-forward through the next few months to start dreaming of Summer 2021. In fact, we're already planning our Swim&Gym Summer Camp so you can make sure next summer is full of active, engaging fun for your kiddos!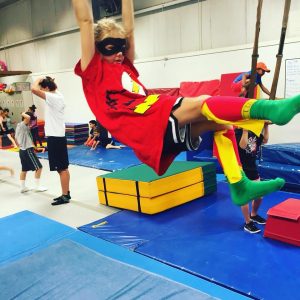 Swim&Gym Camp is a summer camp in the Madison area for children ages 5 to 13. Our camp is perfect for kids who love being active, trying new things, and making new friends. Each week our campers will enjoy swimming, basketball, soccer, dodgeball, karate, and much more.
Each week of camp has a special theme (past year's included themes like "Treasure Hunters, "Harry Potter", "Shark Week" and "Zootopia") with crafts and activities specific to the week. For a complete list and description of last year's weekly themes, click here – and stay tuned for our 2021 themes!
In addition to being named the Best Summer Camp in Madison, our camp team has also been awarded a Channel 3000 Top Notch Teacher Award. At Swim&Gym, our focus is to give each camper a fun, exciting, and truly rewarding experience they'll never forget.
Registration for our Summer 2021 Swim&Gym camp will open up on January 1, 2021. Mark your calendars – our weekly camps typically sell out quickly! When we are ready to begin signing up, click here to visit our registration page or call 608-831-6829 to speak with a friendly Swim&Gym Summer Camp representative.
To learn more about our camp, please look at our FAQ page.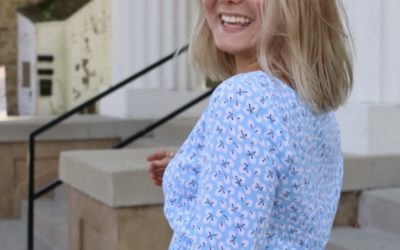 Meet Livia, SwimWest's very own "homegrown" swimmer! Livia has climbed the ranks from parent-tot to instructor – she started swimming at SwimWest when she was a toddler – and now she is able to share her love of swimming with her own group of kids!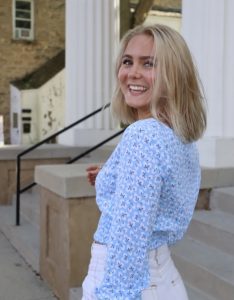 She loves working with kids and helping them progress, and someday plans to use her SwimWest teaching foundation to support her career in Psychology. She is kind, outgoing and friendly to all, and we are so lucky to have her on the SwimWest team!
Here are some fun facts about Livia!
How Long Have you Lived in the Madison Area?
I have been in the Madison area since I was born, my Mom introduced me to SwimWest and I have swam there from parent-tot up!
What is a "typical" Day Like for you at SwimWest?
I can't remember a "craziest" day but most days at SwimWest are very lively and interesting, you never have the same day twice!! A typical day at SwimWest usually starts with set up and after that I either teach or often am on deck. If I'm on deck my day consists of lifeguarding, evaluations, and meeting with family to talk about their swimmers progress!! When I'm in the water my day consists of talking to the swimmers one on one and working to progress their skills. Directly working with the swimmers is my favorite, there is never a dull moment with my swimmers !!
3 Things you Love about SwimWest?
1. The overall atmosphere- everyone is always so energetic and happy to be at SwimWest. There are always stories being shared and smiles on everyone's faces!!
2. The close parent/swimmer- teacher connection.
At a small swim school, it is very easy to get to know the family's that come in and swim. I love that I know the parents, swimmers, and their siblings on a first name basis. This connection really makes swimming more than just a sport or form of exercise.
3. The willingness of teachers, managers, and lifeguards- SwimWest is so much more than a place of work and the staff is like family. Everyone can come together and help out with whatever is needed. Karen and the other lead staff also work so hard to make SwimWest a special place to work and make sure each employee feels important. Staff members are very easily approachable for whatever reason needed!
Favorite Madison Restaurant?
There are so many good options around the Madison area many of which include Graze, Hubbard Avenue, and Canteen.
Madison Winters or Madison Summers?
Both are so gorgeous but Wisconsin summers definitely beat driving in the snow.
Favorite Swim Stroke?
Breaststroke by far!!
Something You're Looking Forward To?
I'm looking forward to going to college this next year and in the meantime I look forward to my track and field season and road trips with my family!
Something You Have Learned or Taken Away from your Job?
I'm not sure where to even start with this question, SwimWest has taught me so many things from the basic communication skills to the ability to make connections that last a lifetime. SwimWest has also helped me find my interest in working with children and their families which has helped in my decision to continue my education in the psychology field. Thank you SwimWest and especially Karen for all you have done for me in my years working here.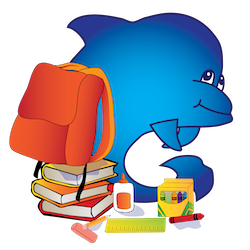 Coloring Pages and other Fun Activities- Ants on a Log! read more…