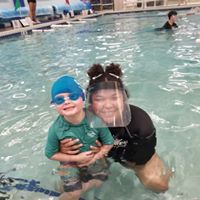 Back to the Pool: New Safety Measures, Same SwimWest
Last month we welcomed back our team and our swimmers as SwimWest reopened after being closed for almost 3 months. We spent the time away making sure our facilities and our staff had everything they needed to keep children and families safe, from the lobby to the viewing area to the pool!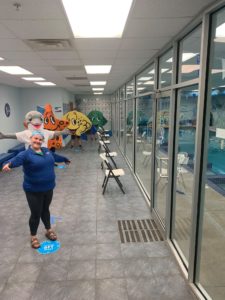 We are excited to be back in the pool doing what we love and seeing all of our swimmers and families again. If you haven't had a chance to see the updates we've made, here are a few things you'll noticed have changed at SwimWest – and a whole bunch of things that are the same as ever!
For a walk through of the updated safety measures at each of our locations, please check out our videos for West Madison and Fitchburg. 
Things that have NOT changed:
We will still have our passion for making children safer around the water.
We will still have our proven curriculum and advancement through levels as swimmers' skills progress.
We will still have our high energy, fun atmosphere with nurturing, dedicated

SwimWest

instructors.
We will continue to keep our pool water clean with a combination of chlorine and UV light filtration.
We will continue our commitment to sharing our water safety message throughout the community in an effort to reduce drowning.
Things that HAVE changed:
We will be implementing temporary measures to help provide cleaner and safer swim lessons. This includes many measures to reduce the number of people in the facility at one time.
One adult per swimmer (Exception: Parent-tot swimmers can bring 2 adults if necessary)
Sanitize your hands upon entering the building (SwimWest will have sanitizer available, but please bring your own if possible)
Do not enter the building if you or anyone in your household has a fever or other COVID symptoms
Parents or guardians should wear a face mask inside the building
Follow the foot traffic flow, including using in and out doors which will be clearly marked with signs and arrows throughout the building
All swimmers should arrive and leave in their swimsuits, with the exception of children in swim diapers or those attending parent-tot classes
No food or drink (other than water) inside the building
Viewing room will have spaced seating and we will also have outdoor seating available
Staff will wear clear face shields during lessons, and will have their temperature taken upon arrival

As of yesterday, July 13th 2020, everyone age 5 and older needs to wear a mask the entire time they are in the building except while showering and in swimming lessons.

Parent-Tot Parents are required to wear a face mask during their swimming class. Face shields are also available for purchase at the front desk and are allowed in place of regular face masks while in the pool. 

You will still need to wear a regular face mask when you first get into the building and before leaving.

We will not have goggles or caps to share so please bring your own or purchase at the front desk
Class sizes will be reduced to 3 for regular classes, 4 for Parent-tot and 6 for upper-level
We hope to see you at the pool!