We all know gratitude is important – we begin teaching kids to say "thank you" pretty much as soon as they can talk! But teaching gratitude is more than just manners – it's a way of thinking about your life in a way that improves your overall mental health. Studies have shown practicing gratitude leads to tons of benefits – improved sleep, less aggression, less depression, higher self-esteem, higher resilience and MORE! Knowing how valuable it is, how can we make sure we are encouraging our kids to practice gratitude?
Teaching gratitude can be done daily with things as simple as talking about it at the dinner table or teaching the art of thank you letters. Before the hustle of the holiday season truly begins (are we too late for that?!), let's give thankfulness the spotlight and highlight some extra special ways of building gratitude into your family's lives.
Here are a few of our favorite ideas to help encourage gratitude this Thanksgiving season!
Make it CREATIVE:
My kids love to "learn" when they don't realize it, and one of the best ways I've found to sneak in a little extra education is through crafting. Bust out some crayons, glitter, glue, scissors or paint and kids seem to naturally know what to do. Art is a language even the littlest kids can understand and participate in, and it's a great building block for teaching a wide variety of topics.
There are tons of adorable Pinterest-y art projects focused on gratitude, but I especially love these adorable Gratitude Stones from Craft your Happiness: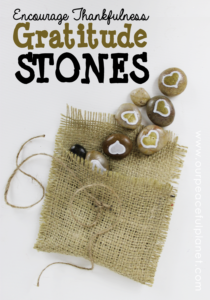 It's a simple idea but it involves a process that kids will love – looking for the right stones, decorating them and sharing them with someone they care about. It's a great way to spend a few hours truly focusing on both gratitude and the benefits of giving.
Make it FUN
Let's face it: a game with treats is going to be a crowd pleaser. It's my belief that being thankful shouldn't be a chore….it's fun! That being said, I love the simplicity of this game, and kids love the M&M's. While they are enjoying their treat, they are also spending time thinking of things they are thankful for, and I love the combination of playing while practicing gratitude.
Try this cute printable Thankful Game from Happy go Lucky: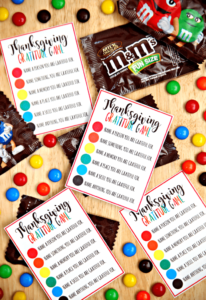 Make it THOUGHTFUL
Sometimes it helps to slow things down, take seat at the table and really focus on things that make you thankful. My kids love a challenge and we often send them to bed giving them a topic they have to think of from A-Z (for example: summertime they might think A=August, B=Bathing Suit, etc) so I LOVE this idea of an A-Z printable Thankfulness Chart. It allows kids to really put thought and effort into what they appreciate in their own lives.
Try this cute Printable from The Crafting Chicks: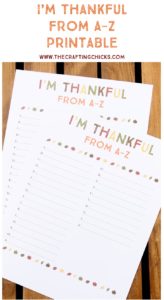 Make it COZY:
Is there anything better than snuggling under a blanket with a stack of books on a cold fall day? Take advantage of the coooooollldd Wisconsin weather and grab some books from the library about gratitude. There are SO MANY good ones, but here are a few of our favorites:
The Secret of Saying Thanks by Douglas Wood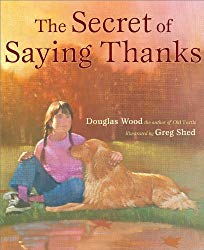 Thankful by Eileen Spinelli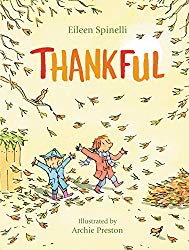 Bear Says Thanks by Karma Wilson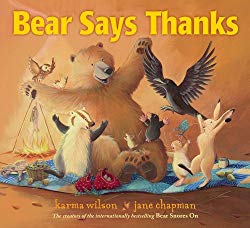 The Thank You Book by Mo Willems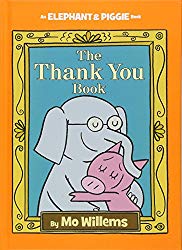 Llama Llama Gives Thanks by Anna Dewdney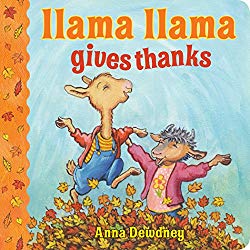 There you have it! Please let us know if you have any other creative ideas to encourage gratitude in children and Happy Thanksgiving!